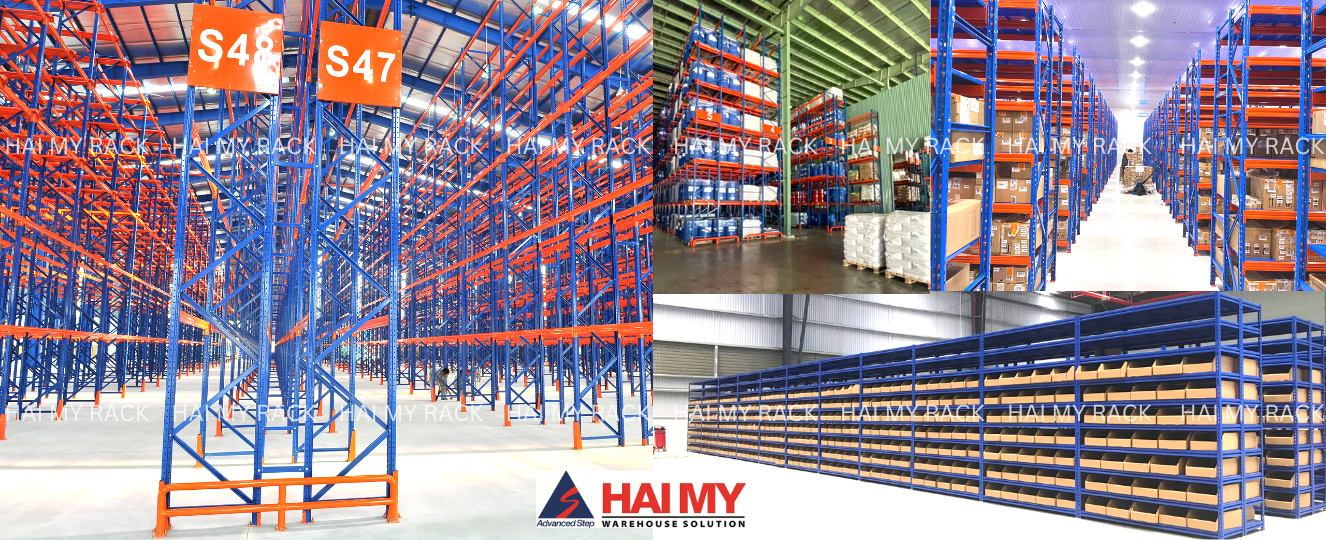 05 10月

5 reasons all warehouses need to use industrial racks

(Haimy.com) – Industrial racks (warehouse racks) are currently being used in most industrial warehouses. From the fields of production, business, transportation, logistics, food, pharmaceuticals,… Industrial steel shelves not only help to store products in an organized way but also support warehouse management easily. Let's find out 5 reasons to equip industrial iron racks for your warehouses!
5 reasons you should use industrial racks in warehouses 
1. Optimizing warehouse capacity
This is the main purpose of many businesses when deciding to invest in racking system for their warehouses. Depending on the type of storage rack,

30 – 70% of warehouse space can be saved

.
For example, according to actual estimates, Selective industrial iron racks can help save 30% of warehouse space. Double Deep Racking System will help to optimize up to 50% of warehouse area. And Drive In pallet racks can optimize up to 70% of warehouse space for companies.
Without warehouse industrial racks, the goods will be put on the ground. And it will be difficult for transportation and warehouse management. Thanks to the industrial racking system that is designed for each warehouse,

the warehouse area will be used more optimally and effectively

.
Often manufactured to stack vertically to optimize the space, goods are also neatly stacked on each level of the racks. Then, the usable area of the warehouse increased that

helps businesses reduce fixed costs

such as: warehouse rental costs, factory expansion costs, so on.
2. Better goods storage with industrial racks 
Industrial shelving systems are one of the most effective solutions for preserving goods

. Instead of goods being left scattered on the ground or stacked on each other. With the racking system, goods will stay in certain locations.
This system will help to avoid external factors from the environment. It keeps goods always in the best condition. Thanks to that, we can decrease the situation of goods being moldy, termite, dented, deformed, degenerated, etc and maintain the original condition of the goods.
In particular, the application of iron racking systems for storing industrial goods in warehouses will help prolong the lifetime of goods. Minimizing the damage of goods or loss of products in warehouses.
3. Effective warehouse management 
Using storage racks keep the warehouse neat and tidy

. The arrangement of goods, which ones are placed on which floors, and which goods are pick out first and last. These industrial iron racking systems which are specifically designed for each separate warehouses, will be a suitable way to organize goods effectively. 

Goods are also classified to find and transport goods easily

after that.


In addition, using storage racks helps to reduce labor costs. Besides, warehouse management, personnel and forklifts management will be more effective.  

The design of warehouse racking system is originally created for classifying and storing goods. The pallet racking system helps goods to be properly distributed to each storage floors. And it also supports accurate and convenient warehouse management.

If goods are not arranged and managed scientifically, it will lead to the wrong goods being picked up, time-wasting and increase of operating costs.
4. Easier for transportation 
Goods exporting and importing is regular and important activities in the warehouse.

Without a warehouse racking system, these tasks will be messy and time – consuming

.

Equipping a warehouse racking system supports goods importing and exporting accurately and quickly. When goods are organized neatly on shelves, you can find and pick them faster and easier.
5. Saving many costs for businesses 
Labor costs, warehouse operating costs, warehouse rental costs, etc. These are some costs businesses will decrease when businesses use a professional storage racking system for their warehouses.




Made from iron or steel with powder coating and is designed to load heavy goods. Therefore, the durability of industrial racks is undoubted. On average, a good quality racking system can be used for 15 – 20 years.

Using an industrial racks to store goods is one of the most effective and most economical methods. It will help businesses save costs on construction or factory rental in long term.




Besides, this warehouse racking system will operate with forklifts to move goods. Therefore, it decreases many workers and improves transporting efficiency.

Heavy – duty racking system is an economically effective long-term investment for every business. It can use in long time, have nice designs and colors. Especially, the racks can assemble and disassemble flexiblely accorrding to requirements of each companies. 

Another advantage of industrial racks is various choices. You can use one or combine multiple types of racks at the same place to increase the efficiency of warehouse operation.

Where should you buy quality industrial racks with best price?
With such outstanding benefits, investing in an industrial steel racking system for storing goods in warehouses is a smart choice for every businesses. So where should you buy quality industrial iron racks?
Hai My Industries Joint Stock Company with more 30 years of experience in designing, consulting, manufacturing and assembling heavy industrial racking systems, medium duty shelves, and light storage shelves for thousands of different projects domestically (Vietnam) and internationally (Canada, U.S.A , Australia, Japan, Denmark, Singapore, etc).
Hai My Rack guarantees to provide the best quality industrial racks on the market according to customer requirements.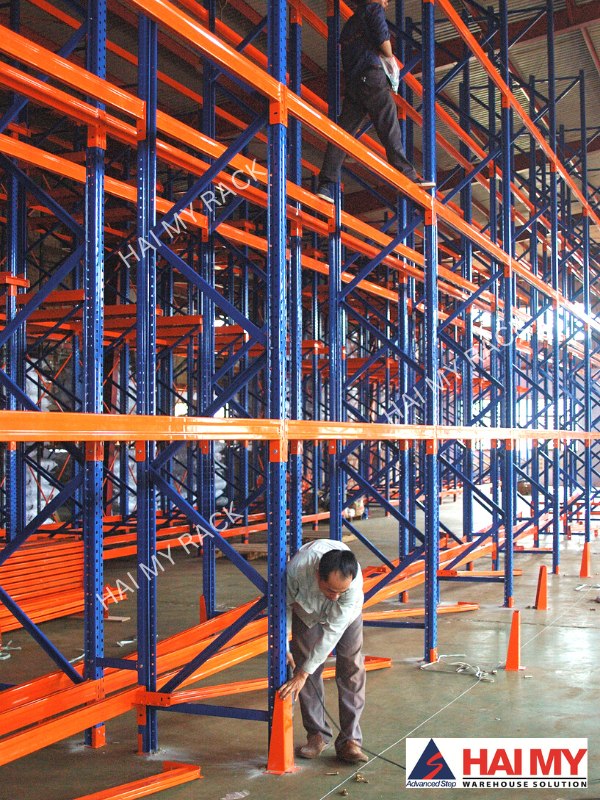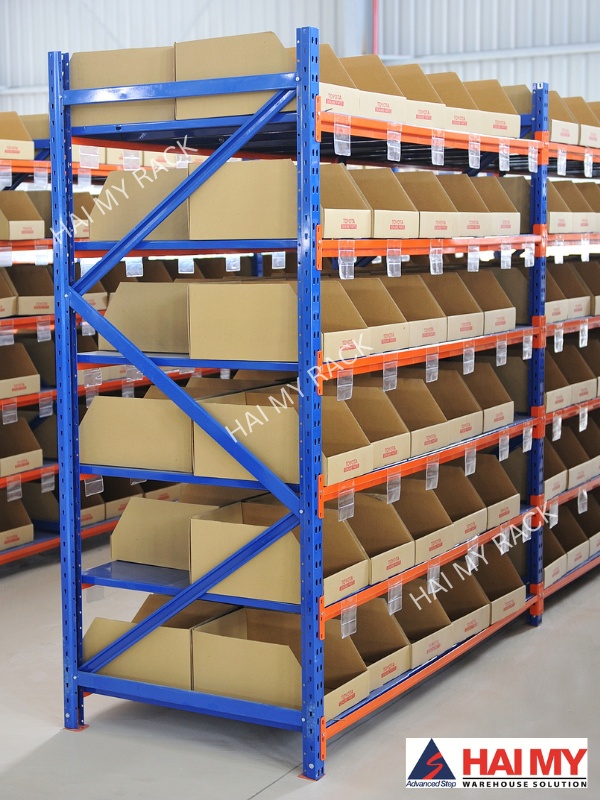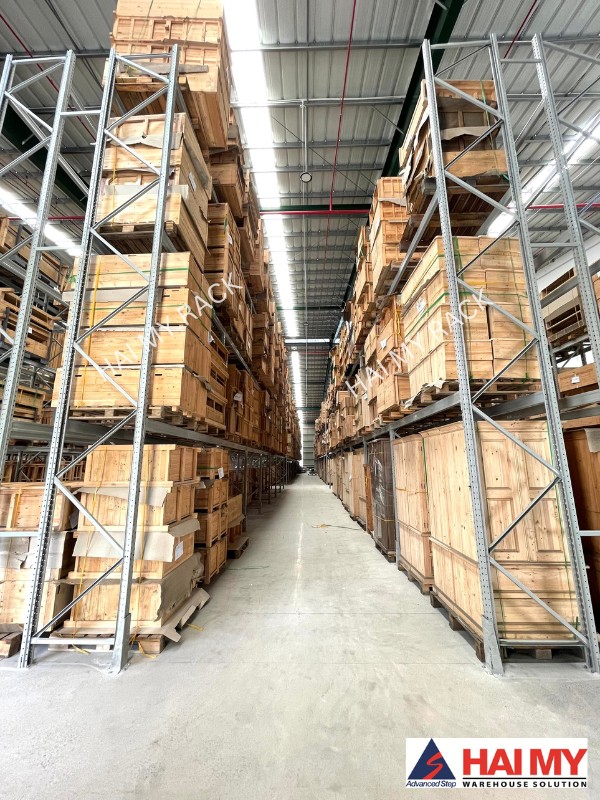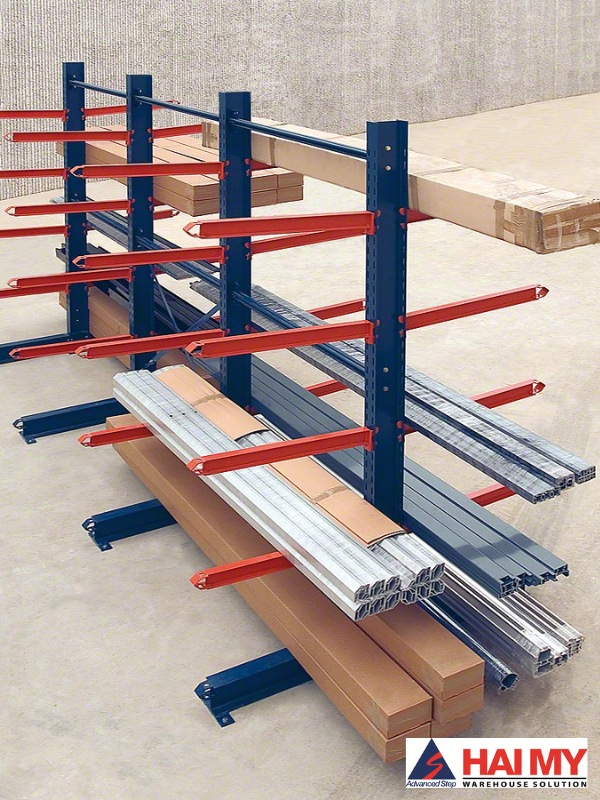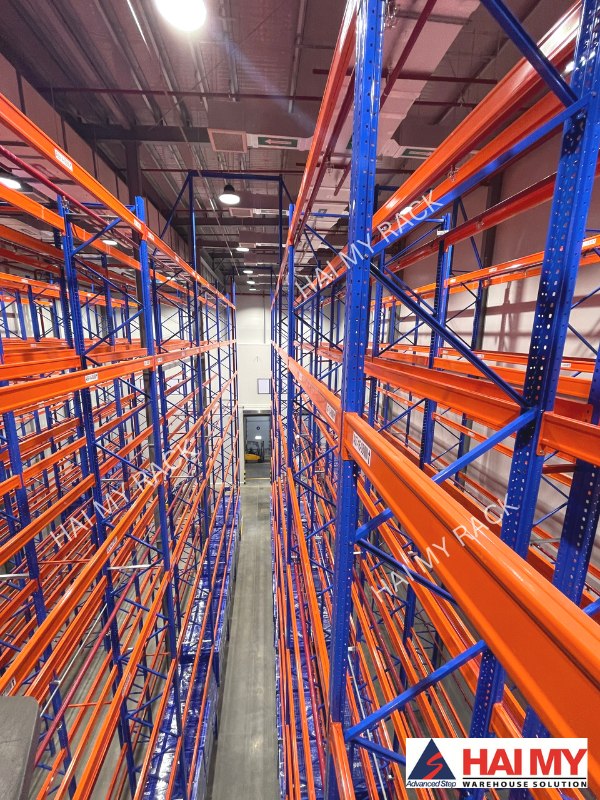 IN HAI MY RACK, WE HAVE:
30 years of experieces in racking manufacture industry.
The technical team has a lot of knowledge and practical experience through thousands of different projects.
Warranty: Up to 5 years (depend on the scale of projects)
Factory size: 15.000 m2
Our staff can finish many projects at one time in our factory.
Installation team is professional and always put the safety first.
PRESTIGE AND QUALITY ARE OUR WORKING MOTTOS!

CONTACT US TO BUY QUALITY INDUSTRIAL RACK WITH BEST PRICE:
HAI MY INDUSTRIES JOINT STOCK COMPANY
Hotline 1: +84 989 881 656
Hotline 2: +84 978 475 575
Email 1 : contact@haimy.com 
Email 2: phi-hoang@haimy.com
ADDRESS:
Factory: Lot HF6 – HF7, Road No. 3, Xuyen A Industrial Park, My Hanh Bac Commune, Duc Hoa District, Long An Province, Viet Nam.
Main Office: 2nd Floor, Kim Tam Hai Building, 27 Truong Chinh, Tan Thoi Nhat Ward, District 12, Ho Chi Minh City.
RELATED POSTS TO INDUSTRIAL RACKS:
>> Top 5 Industrial Trolleys Today