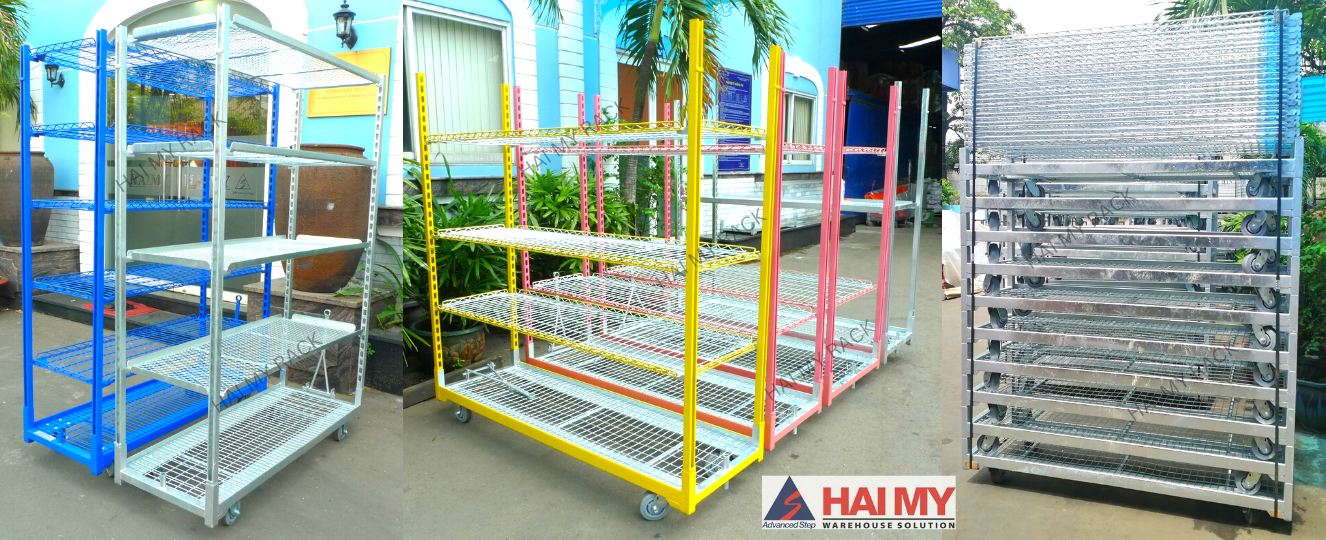 10 4月

Steel Danish Trolley

(Haimy.com) – Today, steel danish trolley is a popular equipment used in stores, greenhouses and warehouses of businesses. So what are the benefits of these products? What are the main features of steel danish trolley and where to buy them? Let's find out with Hai My Rack through the following article:
Structure of Hai My Steel Danish Trolley
Hai My Danish Trolley includes these following main details: 
Columns: with key holes to hook the wire mesh up easily. 

Steel grids: where to put the goods on. Directly bearing the weight of the goods.

Base frames: connect with the column to create the frame and link with the moving wheels.

Wheels: help the trolley move easily.
Benefits of Danish Trolley in modern life
Sort and arrange goods neatly and orderly

Move goods back and forth easily when needed

Reduce the number of human labor thanks to wheels, no need to use too much people when transporting goods.

Save time for users when moving goods.

The multi-tiered trolley has a highly aesthetic design, so you can use them to display products in stores, greenhouses or warehouses.
The applications of Hai My Danish Trolley
Hai My trolleys with the 50-kg-per-floor load capacity are now commonly used in:
Retail stores, retail chains

Warehouses, industrial warehouses

Cool storage places

Flower shops, flower gardens

Greenhouses

Farms, orchards
Horticultural nursery, plant nursery,

agricultural garden.
Why should you choose Steel Danish Trolley of Hai My?
HAI MY RACK – With more than 30 years of manufacturing and selling warehouse solutions such as: warehouse racking systems, household shelves, industrial trolleys, steel pallets, versatile shelves.
Our products are sprayed powder coating or hot dipped galvanized zinc. We specialize in manufacturing all kinds of warehouse trolleys, light-duty galvanized trolleys, garden trolleys, cage trolleys.
Hai My trolleys have been covering the Vietnamese market and reaching out to international customers in countries such as the UK, USA, Canada, Australia, etc.

The outstanding features of Hai My Steel Danish Trolley
Hai My trolleys reach ISO 9001 certification – An European quality assessment standard

.

Long product durability thanks to surface treatment with hot-dip galvanizing or powder coating. Anti-rust, anti-corrosion, good anti-oxidation.

The most competitive price on the market.

Trolleys' design and load capacity depend on requirements of the customers. We always try to meet the most detailed requirements of customers.

Shelves can be changed and adjusted easily with separate components.

12-month warranty policy, support and reliability.
IMAGES OF HAI MY STEEL DANISH TROLLEY: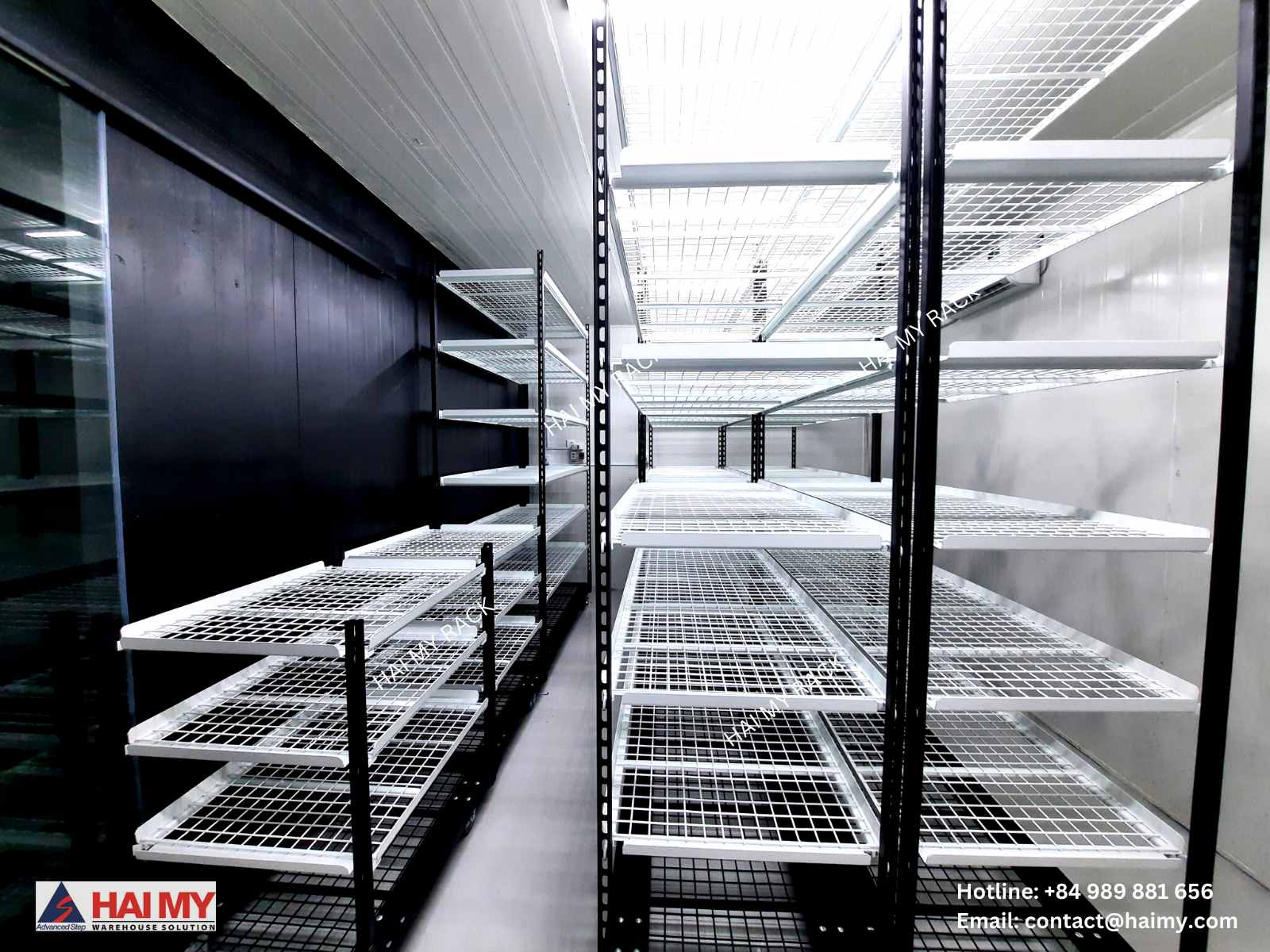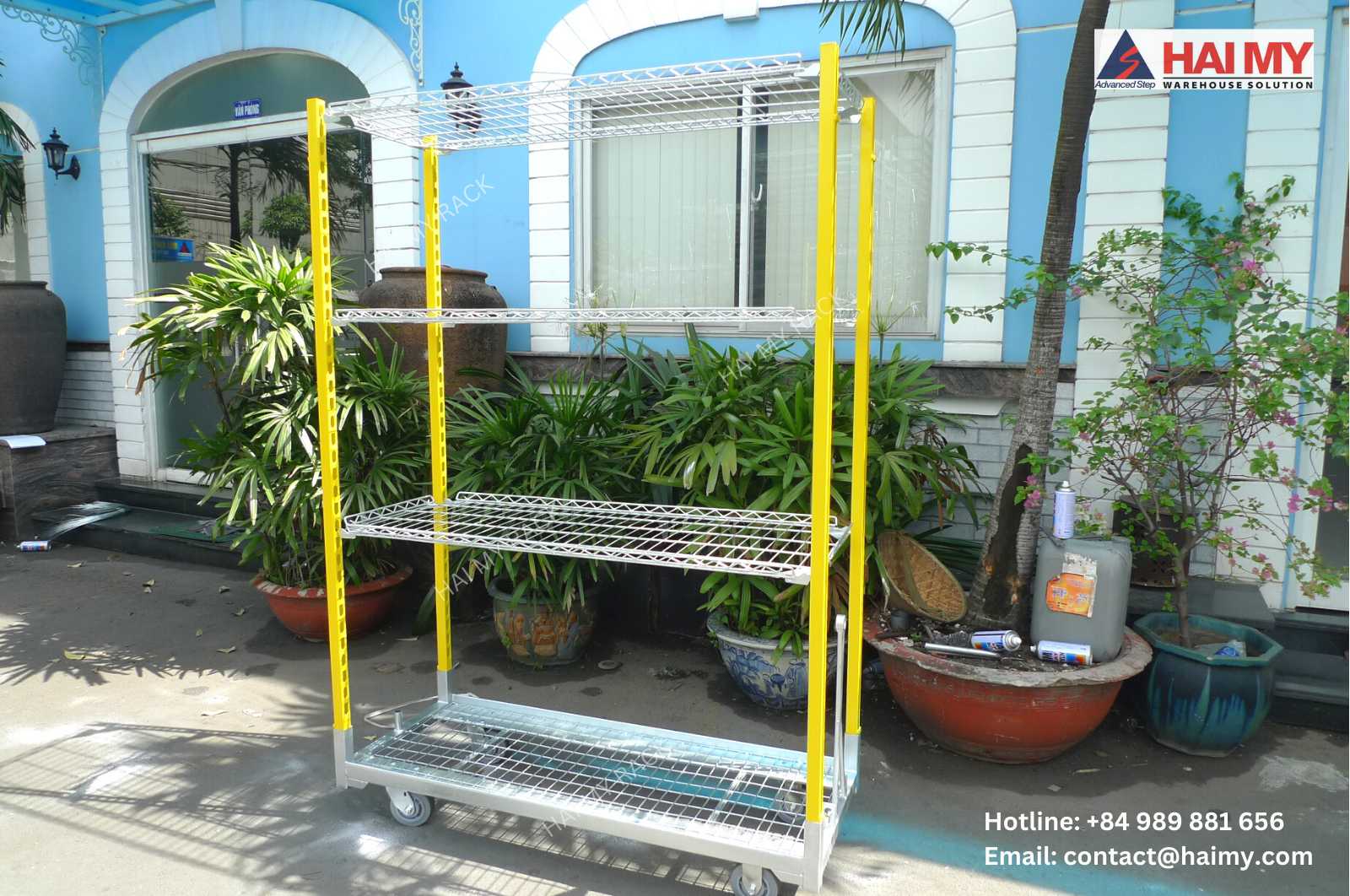 CONTACT US NOW FOR BEST PRICE:
Hotline: +84 98 988 16 56
Email: contact@haimy.com
ADDRESS: 
Office: 2nd Floor – Kim Tam Hai Building, 27 Truong Chinh Street, Tan Thoi Nhat Ward, District 12, Ho Chi Minh City, Vietnam.
Factory: Lot HF6 – HF7. Road No.3, Xuyen A Industrial Park, Duc Hoa District. Long An Province, Vietnam.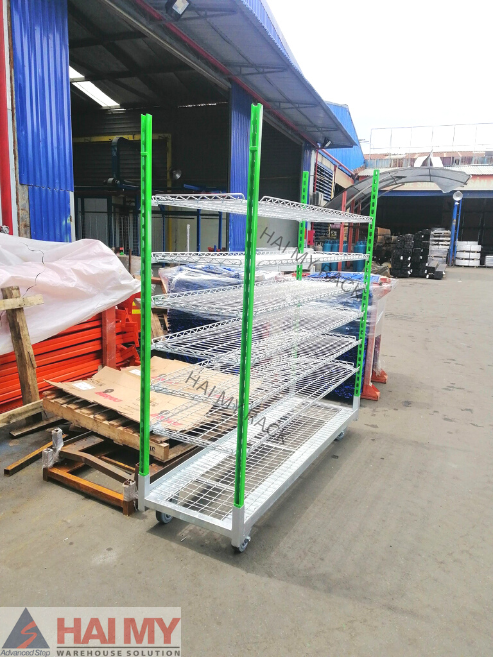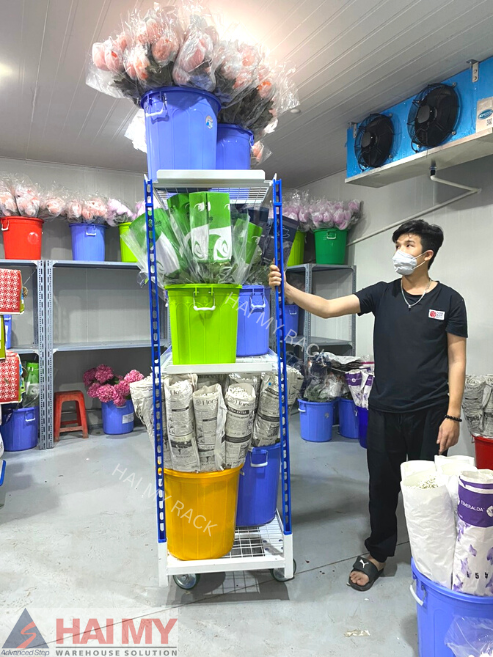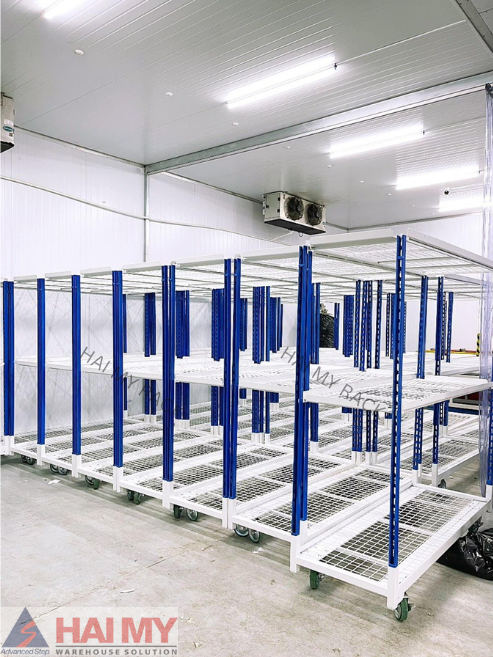 RELATED POSTS: